2020 Acura RDX Accessories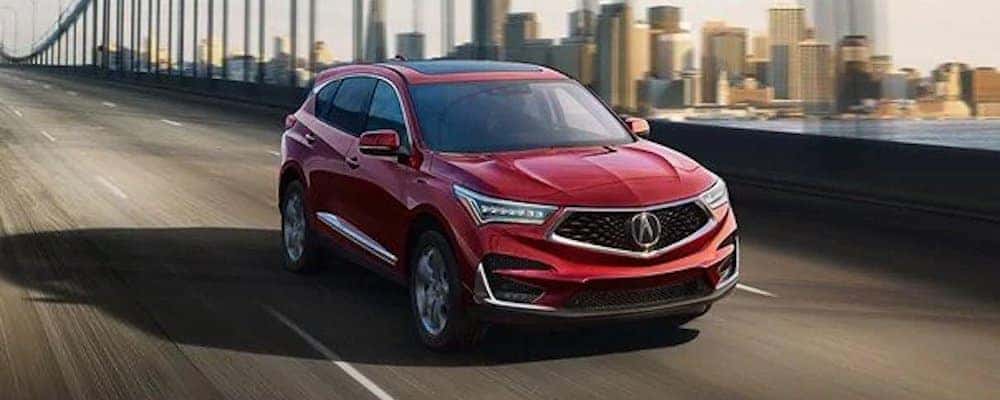 If you're looking for ways to further protect your vehicle, or upgrade the style of your Acura RDX vehicle, Acura of Baton Rouge has several RDX accessories to choose from. Whether you choose floor mats or sunshades, the Acura accessories for RDX models are endless. At Acura of Baton Rouge, you can explore the selection of RDX accessories, our new RDX vehicle inventory, or learn about our genuine OEM parts if you need a replacement part.
Acura Accessories: RDX
Due to various Acura RDX accessories, you're able to better entertain your passengers, tow more cargo, enhance your night vision, and much more. When choosing any of the RDX accessories, you'll enhance your driving experience while experiencing some of the latest technology in the market. If you're missing one or multiple RDX parts, reach out to our parts center so we can help you find them!
Interior & Exterior Convenience
There are Acura RDX accessories available to increase overall comfort within the cabin. There are RDX accessories such as seat covers or increased entertainment systems to improve the ride for you and your passengers. Here is a list of convenience features to choose from:
Seat covers
Steering wheels
Cargo liners
Dash covers
Car organizers
Body kits
Running boards
Trailer hitches
Light covers
Mirrors
Spoilers
Car covers
Headlights
Emergency warning lights
And more!
Electronics

Stereos
Speakers
Amplifiers
Subwoofers
GPS systems
Entertainment systems
Mounts and chargers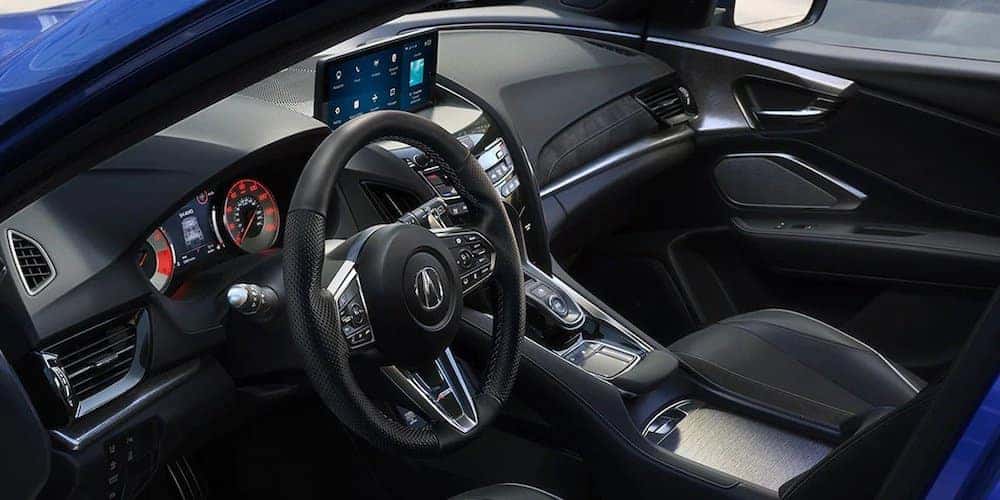 Performance
Beside racing gear, performance cooling systems, or custom wheels, we offer various performance-enhancing features for your RDX. See what RDX accessories you can add to strengthen your RDX model:
Performance chips
Engine components
Air intake systems
Ignition systems
Power Adders
And more!
Enhance Your RDX at Acura of Baton Rouge
When you're ready to upgrade your East Baton Rouge or Livingston commutes, visit us at Acura of Baton Rouge to experience the Acura RDX accessories in person. You can also learn more about the Acura RDX towing capacity and interior features. With several Acura accessories for new RDX models and used RDX models, we're confident you'll find what you need to upgrade your model! If you have any questions about the RDX accessories, feel free to contact us today!
More on the Acura RDX
Although the 2020 Acura RDX may be best known for its formidable performance capabilities, it is the new RDX interior that exceeds all expectations. The latest technology in the Acura RDX takes entertainment and connectivity to new heights, making your interior experience just as intuitive and engaging as your adventures around East Baton Rouge. Step into the…

A strong SUV can make all the difference whether you're hauling working equipment around town or packing up for a weekend away. That's why the 2020 Acura RDX towing capacity enables drivers to tow up to 1,500 pounds whether you prefer front-wheel drive or all-wheel drive. And, you'll have plenty of available features and accessories…

If you're looking for ways to further protect your vehicle, or upgrade the style of your Acura RDX vehicle, Acura of Baton Rouge has several RDX accessories to choose from. Whether you choose floor mats or sunshades, the Acura accessories for RDX models are endless. At Acura of Baton Rouge, you can explore the selection of RDX accessories, our new RDX…