Dealership Awards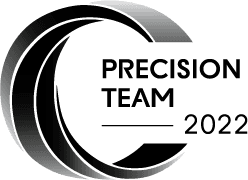 The Precision Team status is the most prestigious and coveted honor that Acura can grant to its dealerships. The status recognizes those dealership teams that demonstrate superior achievement in customer satisfaction, sales and service training, customer follow-up, and business management. Acura dealerships are given the year to achieve the rigorous set of objectives and prove they are worthy of Acura's most prestigious award. All criteria are established to enhance the client experience; most measures are based on actual client feedback and survey scores. To achieve success in the program, a total commitment to excellence by the entire dealership team is required.
The Precision Team Award
Acura of Baton Rouge received the Precision Team Award the following year(s):
2022
2021 – For Sales Only
2020
2019
2018
2017
2016
2015
2014
2013
2012
2011
2010
2009
2008
2007
2005
2002
1997
1996
1995


2015 Acura TopTech National Winner – Patrick Wilson (Acura of Baton Rouge)
The competition is open to Master Technicians who register both as an individual and their dealership as a whole. The competition combines both online and hands-on portions designed to test the technicians knowledge and skill. Six of the top scoring technicians in each zone then advance to the zone finals. Each zone finals winner then advances to the national competition in Torrance California.Two of Acura of Baton Rouge's Master Technicians, Patrick Wilson and Jeffrey Foster placed first and second in their zone. Patrick Wilson went on to win the overall National competition! Please join us in congratulating one of our own, Patrick Wilson, 2015 Acura TopTech National Winner.