Acura of Baton Rouge Honors Fallen Veterans at the Folds of Honor Event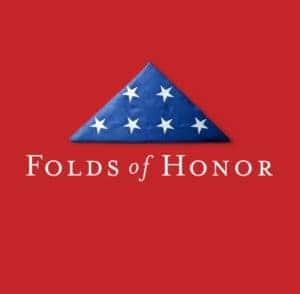 Here at Acura of Baton Rouge, we aim to be more than just a dealership selling a huge inventory of new and pre-owned Acura cars. One of our goals is to be a part of the Baton Rouge, LA community, participating in community events and giving back to the city that has been kind enough to host our dealership. The latest event that we're undergoing is related to Folds of Honor, a movement that provides educational scholarships to spouses and children of America's fallen and disabled service members.
On Sunday, October 14th and Monday, October 15th, we will be holding a Folds of Honor event here at our dealership. We are sponsoring the entire event, and on the 14th, we will be holding a live and silent auction and presentation of the sponsorship. On the 15th, we will be sponsoring a golf tournament to raise funds for the spouses and children of our fallen troops.
The story of how Folds of Honor came into being starts when Major Dan Rooney returned home from his second duty in Iraq. As the flight landed, the remains of Corporal Brock Bucklin were carried on board, and Rooney watched as Bucklin's young son and twin brother tearfully greeted the casket. Rooney thought of his own wife and young daughters and decided to start Folds of Honor as a way to not only pay tribute to American service members and their families but also to remind civilians that it is our duty to honor the sacrifices of those who give everything to preserve the freedoms that we sometimes take for granted.
To participate in the event, stop by Acura of Baton Rouge on October 14 or 15. We hope to see you there!