Acura Service Center at Acura of Baton Rouge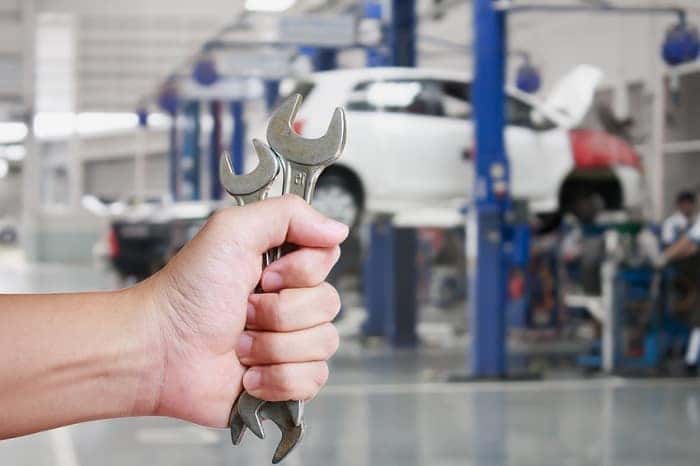 Here at Acura of Baton Rouge, we are known throughout southern Louisiana for being an Acura dealership with a huge selection of pre-owned and new Acura cars. In addition to selling cars, we also take pride in providing top-notch service to area drivers at our Acura service center. Whether you're in need of a simple oil change or a more complicated brake overhaul, our expert technicians are up to the task.
Why it's important:
-Lengthens the life of your car
-Ensures top performance
-Saves money in the long-run
Why it's Important to Keep Up with Vehicle Maintenance
Acura vehicles are known for their precision engineering and durability, but at the end of the day, they're still machines that composed of thousands of different parts, each of which can fail or wear out. In order to get the most out of your Acura vehicle, it's integral to get service performed on it regularly.
The most important step to take is getting regular oil changes. Our mechanics recommend coming into our garage every 3,000 to 5,000 miles for an oil change. Having fresh oil in your engine makes your engine run more efficiently and gives you better fuel economy.
Another important type of maintenance is the tire rotation, which is something you should get done every 6,000 to 8,000 miles. Getting your tires rotated periodically lengthens their life.
Services we offer:
-Acura Accelerated Service
-Acura-Trained Technician Team
-Rotating service specials
Service Center
Here at our Acura service center at our Baton Rouge, LA Acura dealership, we aim to satisfy everybody who walks through our front doors. When comparing us to your run-of-the-mill mechanic, you'll find that the professionalism, expertise, and customer service are simply a cut above.
If you're in a hurry to get your vehicle repaired, you'll want to take advantage of our Acura Accelerated Service. When utilizing this unique service, your vehicle will receive a complete service and a multi-point inspection by an Acura-Trained Technician Team in 30 minutes or less. To make things as easy as possible for busy Baton Rouge, LA drivers, we allow you to schedule service right here on our website.
Fulfilling your maintenance obligations is important no matter what type of vehicle you drive, but when you drive a car as luxurious as an Acura car, it's especially important for it to remain in top condition. Our expert technicians take pride in performing services as varied as oil changes, battery inspections, and brake repairs, and no matter what need your car has, you can be assured that we can get it done. Visit our 13550 Airline Hwy Acura dealership to bring your car in for service.