Crossovers and SUVs: A Comparison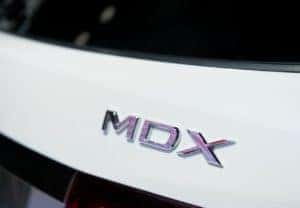 Unless you've been living under a rock for the past decade, you've likely noticed the proliferation of SUVs and crossovers on the streets of Baton Rouge, LA. These once niche styles have gone mainstream and are now the most popular vehicle segments in the United States. However, with the meteoric rise in popularity of crossovers and SUVs, some drivers are confused as to the difference between these two similar vehicle types. Here at Acura of Baton Rouge, our dealers are happy to tell you the difference between them, in between giving you test drives of the hottest new Acura SUVs and crossovers.
SUVs
SUV stands for Sport Utility Vehicle, and this vehicle segment has been around since about World War II. SUVs are typically built on a truck chassis and utilize a body on frame design, which means that the body and frame are one piece. This architecture enables SUVs like the 2019 Acura MDX to go off-roading and traverse tough terrain. Compared to crossovers, SUVs tend to be larger, often seating seven passengers. Thus, SUVs are a great choice for drivers with large families and drivers who seek out adventure at every turn.
Crossovers
Crossovers are a more recent invention in the automotive world. Unlike SUVs, crossovers share a body platform with cars rather than pickup trucks. The result is that they use a unibody architecture, meaning the body and frame are one piece. Crossovers are smaller and more nimble than SUVs and often comfortably seat five passengers rather than seven. Crossovers are an excellent choice for drivers looking for a tech-filled cross between a sedan and an SUV.
Learn more about crossovers and SUVs here at Acura of Baton Rouge.