Service Your Acura Car at Acura of Baton Rouge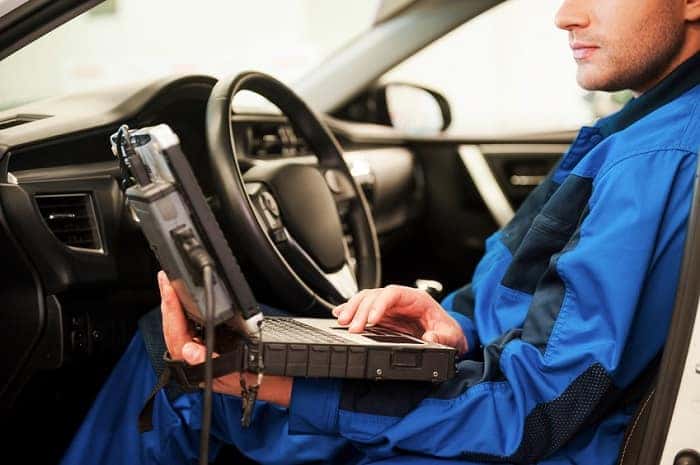 Here at Acura of Baton Rouge, we're well-known throughout the Baton Rouge, LA region for our huge selection of pre-owned and new Acura cars. We're always doing whatever we can to satisfy each Acura driver who walks through our front doors, we take pride in our exceptional Acura service center, we feature a well-stocked parts center, and our helpful finance center is always ready to assist. Whether you're looking to buy a new car or just get your current vehicle back into top condition, stop by our dealership today.
Why it's Important to Keep Up with Vehicle Maintenance
Why it's important:
Ensures best possible performance
Higher resale value
Extends your car's life
Though the Acura brand boasts some of the most durable and long-lasting vehicles on the market, they will only remain that way if you take the time to get regular maintenance completed on them. In addition to giving you the best possible performance out of your Acura vehicle, getting maintenance performed also extends the life of your car and keeps its resale value up.
One of the most vital types of maintenance that we recommended getting done on your Acura is an oil change. If you fail to change your oil, your vehicle's fuel economy will suffer, performance will be hurt, and eventually, the engine will become damaged. Because Acura cars take premium oil, we'd recommend oil changes every 3,000 to 5,000 miles.
Another important type of regular maintenance is a tire rotation. Getting this done every 8,000 to 10,000 miles ensures that your tires wear evenly. Tires with uneven tread can cause an issue on the road, so it's best to monitor your tires as often as necessary.
Service Center
Services we offer:
Oil changes and tire rotations
Brake, engine, and exhaust system work
Rotating service specials
If you're looking for a Baton Rouge, LA Acura dealership with a friendly service center, look no further than Acura of Baton Rouge. The technicians at our Acura service center are all highly-trained and certified by Acura.
Some mechanics can be vague and uncommunicative, which can be frustrating, but our mechanics make sure that they're clear about the type of work that they're performing, as well as the costs involved.
Besides basic oil changes and tire rotations, we also perform more complex types of maintenance such as engine work, brake overhauls, cooling system flushes, and emission inspections. If you're looking to save money on automobile service, we also offer drivers continually rotating service specials
One of the most important aspects of owning an Acura vehicle is keeping up with regular maintenance. If you're ready to get the ball rolling on your car's maintenance, simply head on over to our dealership, located at di-street in Baton Rouge, LA.