Toys for Tots at Acura of Baton Rouge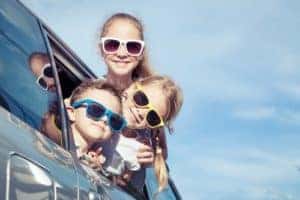 At Acura of Baton Rouge, we care deeply for our community, which is why we served as your local Toys for Tots drop off center this winter, helping to bring holiday cheer all over the area. Acura of Baton Rouge collected new, unwrapped toys for the Toys for Tots program benefiting underprivileged children in the Baton Rouge area. Toys were collected from November through December 9th with an impressive turnout from a ton of our caring, local customers; and for that, we salute you Baton Rouge.
Toys for Tots began as a Los Angeles charitable effort in 1947. The organization was started after Major Bill Hendricks of the US Marine Core was inspired by his wife Diane after she tried to donate a homemade Raggedy Ann doll to a needy child but couldn't find any organization to do so. At her suggestion, he gathered a group of local Marines to carry out his wife's dream of helping needy children in the area. Major Hendricks group would go on to collect some 5,000 toys for local children that year from collection bins placed outside of Warner Bros. movie theaters.
Their efforts were so successful that, in 1948, Toys for Tots was launched as a national campaign, which is how Acura of Baton Rouge got involved in such a meaningful organization all these years later. Hendricks used his position as director of Public Relations for Warner Brothers Studio to enlist celebrity support, as well as have Walt Disney Studios design the red toy train logo. A theme song for the program was even recorded by the famous Nat King Cole!
If we got to see you this holiday season, we imagine we gave you a warm welcome and a huge thank you. It's important to remember what this season is all about, and what it's about is remembering how lucky some of us are and giving back to those in need. It's important we all care for each other in Baton Rouge and we hope that if you missed out this year you'll stop by and help us spread cheer next time around. Happy holidays from the friendly professionals at your local Baton Rouge Acura.